Are you going to visit KustCamp Gamleby?
Here you will find things that are good to know before and during your stay.
Activities at the camping area
Discover Astrid Lindgren's fantastic World an experience for both big and small. From KustCamp Gamleby it is 45 minutes by car to Astrid Lindgren's World. We are resellers of entrance tickets, so take the opportunity to book in connection with booking accommodation with us. Read more here.
Do the bed linen take up too much space in the package? With us, you can rent the bed linnen and towels for SEK 175 per set. If you rent 4 sets or more, we discount the price to only SEK 100 per set. Duvets and pillows are provided for each bed in the cottages.
Here you can read our booking conditions that apply to all booking made through us by our webpage, phone or email.
Every morning during our high season, you can buy fresh rolls at the reception. The rolls do not need to be pre-booked, but we bake more if they run out.
Feel free to use our self-service machine to check in or out. It is available both when the reception is open and closed.
In our reeption we have an defibrillator.
The entrance gate to the campsite is closed between 22-08 during the high season. If you return later, please park in the car park so as not to disturb sleeping guests.
Make your booking flexible and have the opportunity to cancel your booking up to 7 days before arrival. The flex price is 10% of the total booking amount and the booking must have cancellation protection (SEK 245 per cottage or SEK 175 per plot). If canceled more than 7 days before date of arrival, the full amount will be refunded, except for the flexible booking fee and the cancellation protection.
For us, it is important that we protect nature and throw rubbish in bins and sort the waste. We have a garbage station in the middle of the campsite where you can sort plastic, cardboard, metal, glass, deposit and combustible. There is also a vessel for charcoal.
A popular destination during the summer holidays is Kolmårdens Djurpark. Combine your stay with accommodation and entrance tickets to the park when you stay with us. Read more here.Läs mer här.
Connection takes place with a grounded Swedish standard socket or EU socket where we replace to newer electric poles. Adapters are available for purchase at the reception. The sockets are secured with 10 amp.
If you have questions about anything, come to us at the reception! Here we sell sweets, soft drinks, ice cream, coffee and a simpler range of food. Of course we have coffee and also sausages for sale. Do not miss the soft ice cream or slush!
Discover Gamlebyviken and find your very own place and feel the water under the keel. Bring the kids to catch the big pike. For those who just want to enjoy, we have both canoes and pedal boats for rent.
Life jackets are available to borrow in limited sizes, it is not allowed to swim in the life jackets they are used as security on the boat. Please check the life jackets and their size before heading out on the water.
With us, pets are welcome but it is important to show respect towards other guests at the campsite. Even if your dog is the kindest in the world, the neighbor may be scared so we want you to think of each other. In the camping area, dogs must be on a leash and we refer to the bahing area at Sjöängen for pet swimming. We only allow pets in some of our cottages so let us know when booking.
Smoking is prohibited in all our indoor environments, both cottages and service houses. As of 1 July 2019, the Tobacco Law (2018: 2088) applies, according to which it is also forbidden to smoke at outdoor places where the public has access, such as entrances and playgrounds.
During our high season we have Wi-Fi in the reception which can be used. If you want Wi-Fi at your campsite, Telia Homerun is at the campsite. As a Telia customer, login information is obtained directly from Telia, others can buy login online.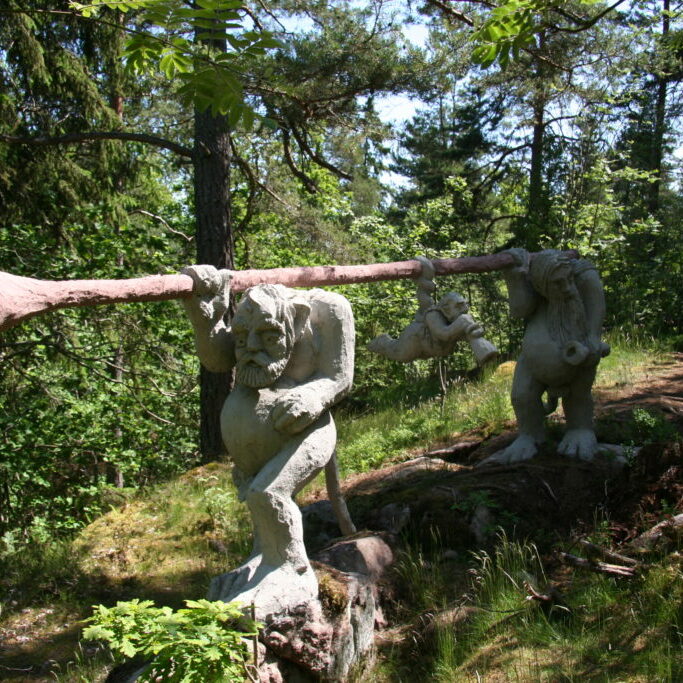 Meet the stone trolls Garpe and his friends along the path on Garpedansberget. At the top you are met by a perfect coffee place with fantastic views.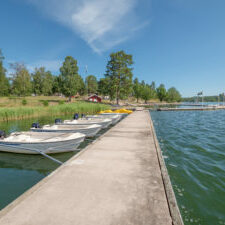 Bring your swimwear or fishing rod and find your own cob. We rent Crescent 434 motorboats with the wheelhouse and 15 HP, pedal boats, canoes and rowing boats.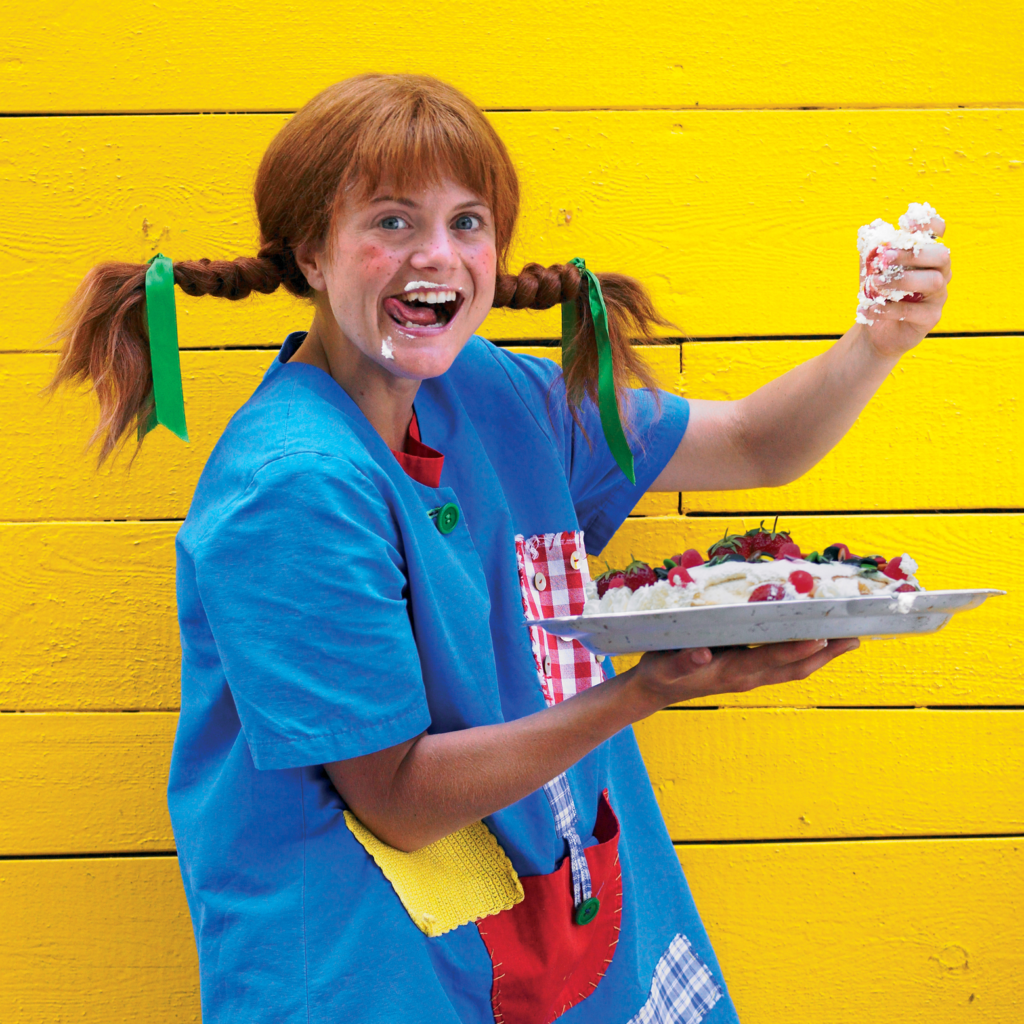 Bring your family and let yourself be swallowed up by Astrid Lindgren's World. Step right into the world of stories!