Service houses at KustCamp Gamleby
Service houses are an important part of the camping stay, we make sure to keep them clean and nice. Toilets and showers are foamed during cleaning, which means that we flush everything out. At KustCamp Gamleby we have two service houses Kullen and the newly built Sjöängen which you can read more about below.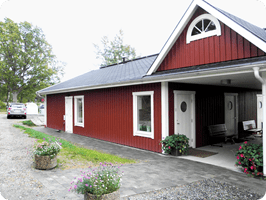 Servicehus Kullen
Servicehus Kullen is open during our high season, from Thursday week 25 to the end of week 31. There are showers and toilets as well as a sauna. Every night in July, we start the sauna, there are separate ladies' and men's saunas. If you want us to start a sauna at other times, it costs SEK 50 per sauna.
There is also a kitchen equipped with a stove, oven, microwave and a dishwasher that washes in 3 minutes.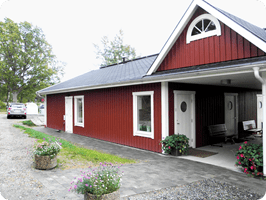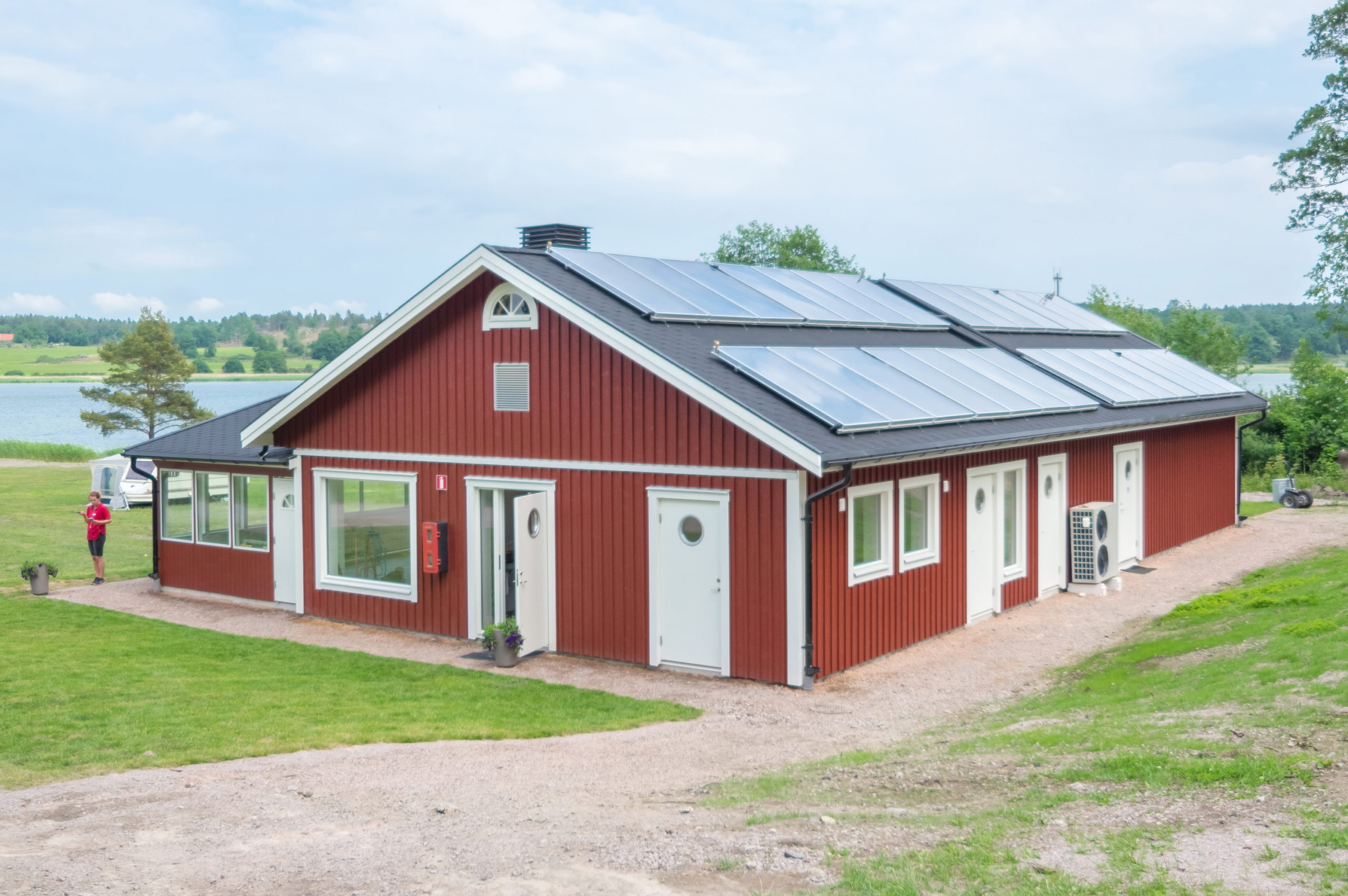 Servicehus Sjöängen
On the area Sjöängen you will find our new modern service house which gives you the very highest standard and fresh premises. All hot water is heated with the help of solar energy and ventilation has heat recovery means that you always have fresh air without having to feel cold drafts. All showers and toilets are tiled and have underfloor heating and tiled floors. Both disabled toilets and changing rooms can be found in this service house.
The kitchen has a stove, microwave, oven and a fast dishwasher for free use that washes in 3 minutes. Dining areas are in the living room next to the kitchen. There is also a laundry room here.