Thinking about sustainability is for us natural and important!
A natural part of our development has been to think about how we in our business can contribute to sustainable development. For us, sustainable development means that future generations can live with a good healthy environment. We strive to offer services and products with the least possible environmental impact and we are constantly working to improve and at the same time reduce our environmental impact. Our committed employees are incredibly important in the active process of improving our sustainability work. Our philosophy is to be a safe and secure destination and workplace while minimizing our environmental impact.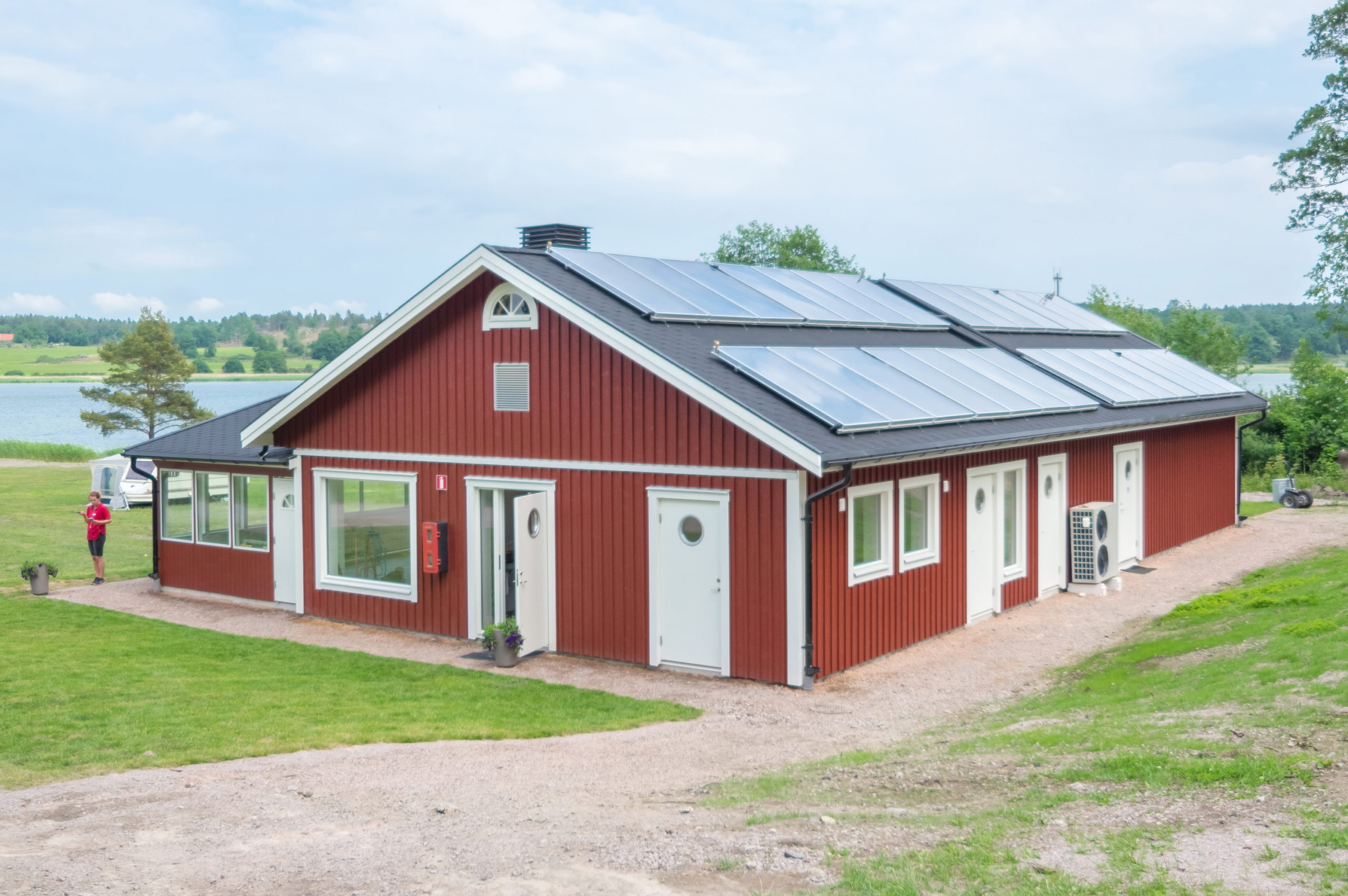 Are you wondering why there is a charge for our showers?
Have you also had the thought about why each shower costs with us? Of course, this is because together we want reduce our water consumption together with you. Water shortages are becoming a more common feature during the summers, even here in Sweden, so by charging a fee for the shower, we have noticed that the shower time is significantly reduced.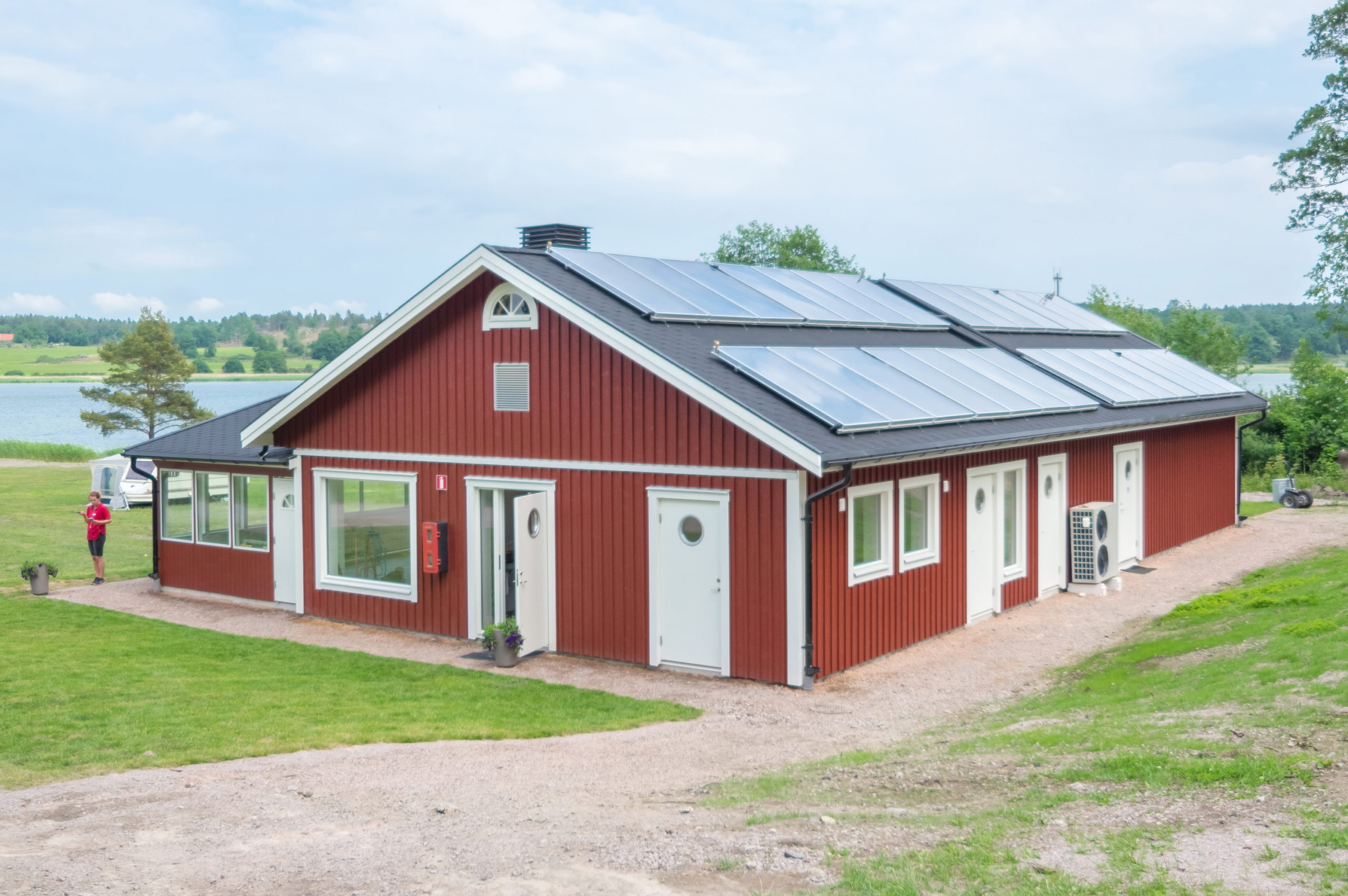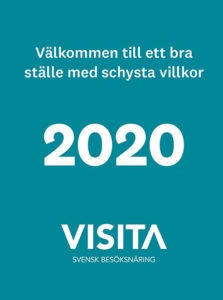 Schysta villkor, javisst!
For us, decent working conditions are important, so of course we are affiliated with Visita's collective agreement.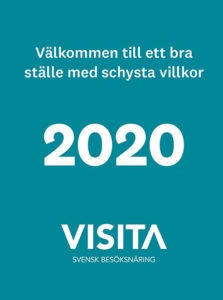 Lämna din pant hos oss!
We donate all the pledge we receive to the charity fund Mama Zebra. Join and contribute!

Our sustainability work at KustCamp
We use electricity marked with Good Environmental Choice. We work to provide lighting with sensors for presence adjustment and only LED or low-energy lamps are purchased. The water for our service house on Ekön and the service house on Sjöängen in Gamleby is heated by solar energy. We have charged all showers to reduce water consumption.
For us, social sustainability is important. We are collectively connected to Visita, ensure that our workplace is safe, secure and we work with good working conditions. We work with diversity and inclusion in our staff. During the summer offers holiday internships for young people. We sponsor local associations with youth activities: Gamleby Ridklubb, Västerviks Speedway and Åtvidabergs Fotboll. All pledges left with us go in full to the Mamazebra Foundation in Africa.
For us, it is important that it is possible to sort the waste, therefore a recycling station is found at both our campsites. We have vessels for plastic, cardboard, glass, metal and deposit. We work towards sorting food waste at our campsites.
It is important to us that our suppliers work with ethical and sustainable trade. We strive for our purchases to be reusable products. Where disposable items cannot be avoided, products with eco-labels are used.
We only buy cleaning products that are eco-labeled. Cleaning cloths are washed so that they can be reused and thus reduce material consumption. In our service houses, we do major cleaning with Biogen, which is a 100% natural cleaning agent based on whey. We use suppliers marked with the Nordic Ecolabel for laundry.
When transporting, we choose means of transport of more environmentally friendly alternatives, cars powered by electricity or biogas are used in the first place.